Reardon Sullivan endorsed by FOP Lodge 35
I am proud to announce that I have been endorsed by the Montgomery County Fraternal Order of Police (FOP) Lodge 35 in the primary election.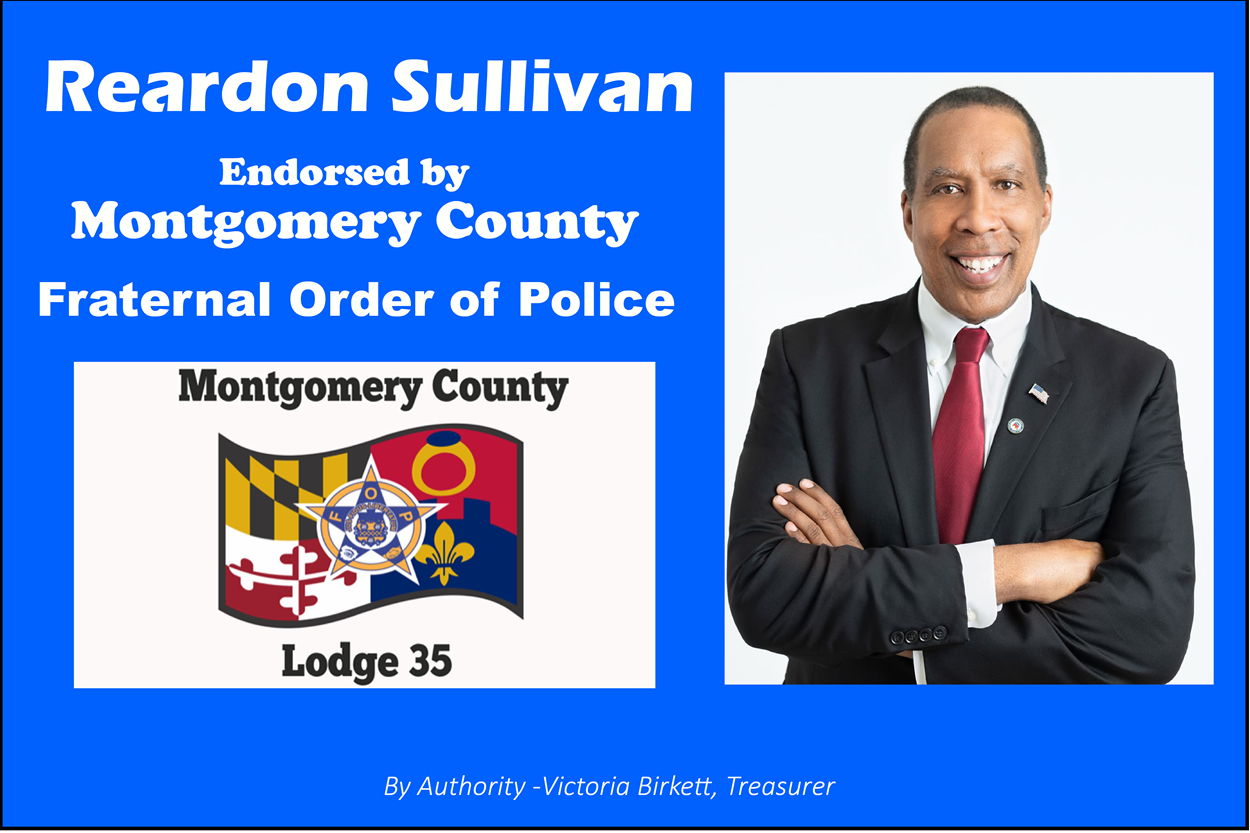 Public safety is a center point of my campaign. We all know that crime is on the rise in the County. In 2020, Hans Reimer introduced legislation to take SROs out of schools. In the recent County budget, County Executive Marc Elrich and the County Council acted on their promise to "defund" the police removing almost $3 million and 63 FTEs from the budget, saying that it made the police "more efficient."
Please ….
The time for change and new leadership is now. We need leaders that can bring common sense back to our local government. As your County Executive, I promise to do what I can to fully fund the police, have SROs in our public schools and give the men and women of law enforcement the respect they deserve.